Get Full Year-round Support
One of the major concerns is often how to handle problems and questions – and we want to make sure that you never have to worry about such challenges! Our world class year round support is included in all three or our packages, giving you the confidence and support throughout the year!!!
When You Need Instant Answers, You Can Count On AmeriTAX Office Solutions!
With our state of the art software we'll have access to each of your files, because the software is cloud-based, we can jump into the tax return like we are seated right next to you in your tax office and we'll resolve your issue in real-time.
Our professionals will discuss the issue at hand, and answer your questions immediately to save you time and hassle. Your clients depend on you for timely and accurate service, and you depend on us to help you deliver those results consistently!
We'll Help Make Sure Your Tax Prep Office Succeeds!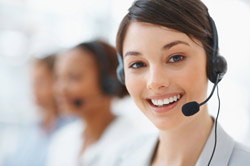 We take great pride in our support services, At AmeriTAX Office Solutions we have a dedicated team of IT professionals and tax experts on board available year round. No task is too complicated – whether you are experiencing a tax related problem or facing a technical glitch, the tax software allows us to access the return you are working on and resolve problems without any delay.
With just a phone call we'll be there every step of the way for guidance and support…