Convenient Solutions For Your Tax Preparation Business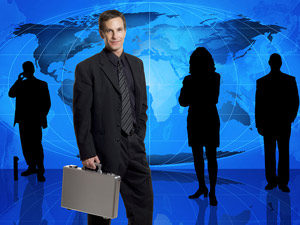 In an effort to be competitive in the tax preparation business, you have to provide taxpayers the refund solutions they demand.
Partnering with AmeriTAX Office Solutions, you will be able to offer your tax preparation services with no up-front cost from your client. Rather, our banking partner will separate your fee's from the taxpayers' refunds and allow you to print refund checks, direct deposit or issue debit cards from your location just like big national tax business chains. In addition, you will be able to offer Cash Advances to each approved client.
Issue Refunds with Personalized Cards. Direct Deposit or Checks.
Our affiliates are able to print refund checks on-site, eliminating the familiar wait time and struggle. You also have the ability to apply your customer's refund to a debit card which you can provide without having to await approval!
Streamlining the refund process helps you stand out in the market, and win over customers with a completely hassle free experience. These benefits are available at no cost to your clients, and allow you to boost your professional image when filing and issuing refunds.
Interested in Becoming a Professional Preparer?
Preparing income taxes professionally is surprisingly easy, and remarkably lucrative, especially with AmeriTAX Office Solutions on your side. If you haven't already, take a moment to see how we can help get you started with your own tax business. Like what you see? Send us a note for even more information.